Thank you for purchasing a Custom Designed Fake Receipt
Instructions:
To allow us to draft this for you we need the following information:
Name of Store
Address of Store
Website of store (if possible)
Date of purchase
Time of purchase
Quantity and type of item purchases
Total price per item (please state whether this is including or excluding the local tax)
Local sales tax
Payment Type on your Fake Receipt  (Cash /Visa/MC etc we don't need card number; you could give us the last 4 digits, it makes it look more authentic)
If you have a sample photo/scan of the original receipt, please include that too!
We'll be back to you within 24 hours, with the first draft, and then we'll make changes/print and deliver your receipt as appropriate.
Our white paper is available in lighter 60G SM, or heavier 80G SM. All our coloured paper is 60G SM.
Email us the details at info@salesreceiptstore.com
Refund Policy: All custom receipts are bespoke products, and therefore non-refundable.
Receipt Design
Do you want a phony store receipt printed on thermal paper? 100% authentic looking replica store receipts-printed and delivered to you.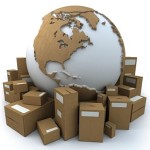 Receipt Printing
All our phony receipts are printed on real store paper on real EPOS receipt printers.
We offer a print-only service should you wish us to print store receipts for you - for less than $1 per receipt.